Scram Rentals offers trailer hire in Sydney from $19 a day as well as Car Hire and Bicycle Rack Hire.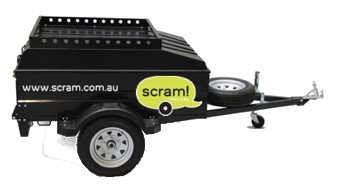 Enclosed luggage trailers
Our enclosed luggage trailer is based on the classic box trailer but with a light weight and sturdy lockable lid.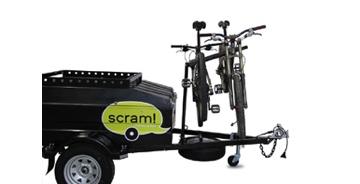 Optional bike rack
Both the 
Regular Size trailer
and the
High Sided
trailer
are available with
Scram bike racks
.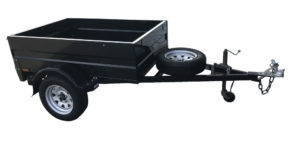 Work trailers
Our Work trailers come in a range of sizes and we offer attachments to include mesh cages and ramps.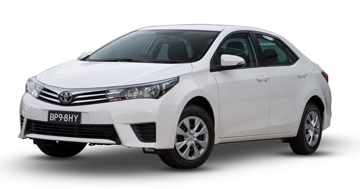 Car Hire
Scram Rentals offers a low cost Car Rental option that you can afford.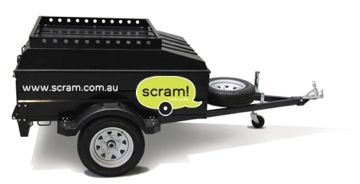 Regular Trailer
From $19/day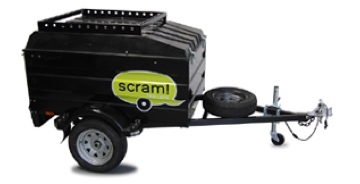 Higher Sided Trailer
From $24/day
Offroad Bike Racks
From $19/day
Scurry 5×3 Scram
From $20/day
5 foot by 3 foot capacity
Work 6×4 Scram
From $25/day
6 foot by 4 foot capacity
Work 7×4 Scram
From $27/day
7 foot by 4 foot capacity
Work 8×5 Scram
From $30/day
8 foot by 5 foot capacity
Toyota Corolla Hatch
From $45/day
Space for 2 Suitcases / 2 Bags
Toyota Corolla Sedan
From $45/day
Space for 2 Suitcases / 2 Bags
Toyota Camry
From $50/day
Space for 2 Suitcases / 2 Bags
Space for 3 Suitcases / 2 Bags
Toyota Hiace Van
From $70/day
Book now for the holidays
Enclosed box trailers are ideally suited as a getaway luggage trailer for your holiday
Ensures your gear will be secure and protected through all weather
Access from 3 sides at ground level to make packing and unpacking easy
Pick Up & Drop Off off at one of our Depots
More than twice the space of the average roof box or pod
Delivery or Collection service at a cost of $50
Brookvale
Sydney Northern Beaches
1300 100 321 or 0404 086 916
19 West Street
Brookvale NSW 2100
Mascot
Sydney Eastern Suburbs
1300 100 321 or 0404 086 916
7 Ross Smith Drive
(Krispy Kremes)
Mascot NSW 2020
Seven Hills
Hills District
1300 100 321 or 0404 086 916
Unit 1 at 116 Station Road
Seven Hills NSW 2147